Our Staff
Meet the experienced and friendly staff who make LA Eye & Vision Center the leading provider of vision care products and services in Church Point.
---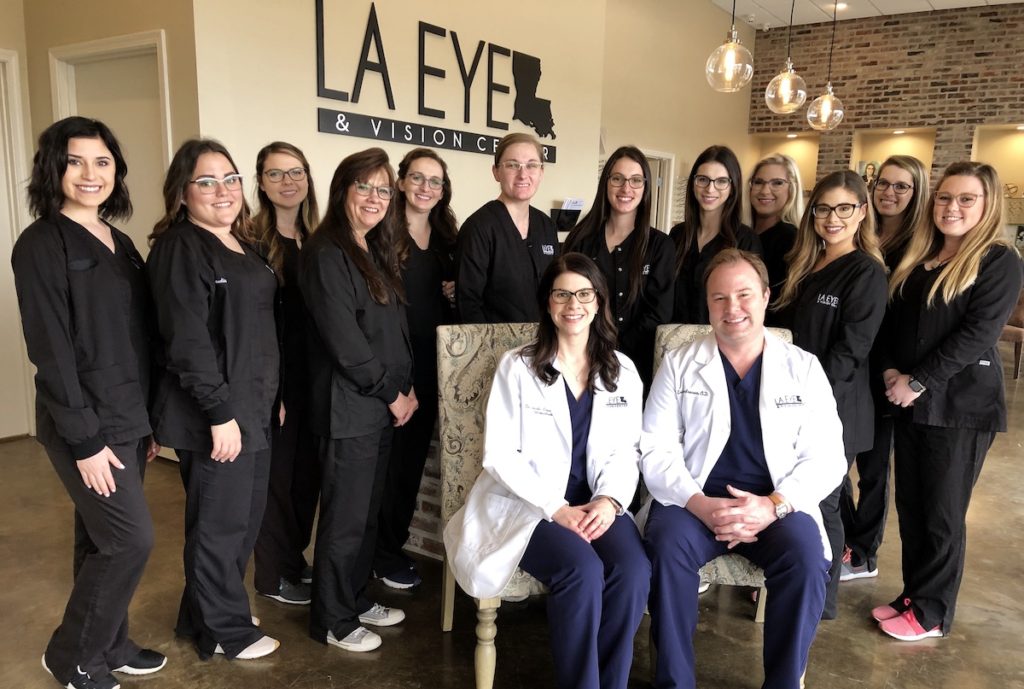 ---
Kassie Latiolais, CPOA
Kassie is from Church Point, LA and joined our staff in 2013.  She attended South Louisiana Community College and graduated as a Medical Assistant.  She is now currently certified as a Paraoptometric Assistant in the field of optometric opticians and technicians.  This certification came after many years of training in our office as well as months of study work and preparation for her second certification examination.
Kassie works one on one with the patients and doctors to prep patients for minor surgical procedures and testing.  She is also in charge of running all preliminary testing procedures as well as complex medical eye testing performed by only our office in the area such as OCT, fundus photography and iCare tonometry.  She is also responsible for ordering lab work for blood tests, CT, MRI and MRA as well as prior authorizations and pre-certifications for medications and testing.  She also helps patients with appropriate frame choices that fit and look great as well as adjustments and maintenance of a patient's frame.
---
Sheila Coker
Sheila is a local veteran of the optical industry. She joined our staff in 2016 and is a valued asset to our office staff. Sheila began her optical career as her first job right after high school and never looked back. She fell in love with the optical industry and obtained certification with training mostly in Lafayette, but also in, Beaumont, Houston, Dallas and some in New York. Sheila is our certified optician and edges down the lenses that are inserted into each patient's frames. She takes pride in adjustments and in the art of evaluating a patient's face to fit a particular frame. She also specializes in measuring for a precise fit for high technology lens designs used in the office.
Shelia resides locally and loves spending time with her yorkie, Buddy, her daughter, son in law and grandchildren.
---
Hannah Thibodeaux, CPO
Hannah joined our team in 2016 with the opening of our Crowley office. She graduated from Acadiana Area Career College for dental assisting and specialized in patient care. She transitioned into the eye field and quickly became our lead technician in Crowley. She also performs ancillary testing at both the Crowley and Church Point office. She is a contact lens coordinator and takes part in insurance billing. She is an important asset to our staff and shines as a utility employee, a staffer that can transition to where she is needed and shine at that position. She has received her first certification as a Certified Para Optometric (CPO). The certification is achieved after working for an Optometric Physician for at least one year then passing an in depth skills and knowledge test. Hannah enjoys spending time with her husband and young daughter.