About LA Eye & Vision Center
The leading provider of medical eye care and quality vision care products and personalized optometric services in Church Point & Crowley.

Since 2012, LA Eye has been the leader and preferred provider of quality vision care products and personalized medical eye care services to our patients in Church Point, Crowley, and the surrounding areas. Our experienced doctors and staff offer comprehensive vision examinations and specialize in the diagnosis and treatment of a wide array of eye diseases, conditions, and problems.
In our mission statement, we wish to provide a lifetime of healthy eyes and great vision.  Our doctors use only the most advanced, state-of-the-art diagnostic technology and eye care products available.  LA Eye offers the only ocular coherence tomography (OCT) and fundus (eye) photography machine in Acadia Parish.  This combination piece of equipment allows the doctors to diagnose and manage eye diseases which can be lead to blindness.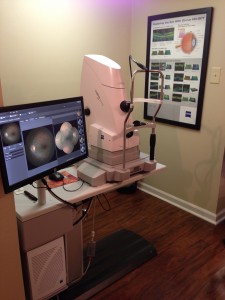 The doctors at our office are also highly trained in advanced procedure techniques to allow for removal of unsightly and bothersome eyelid problems as well as laser procedures for the treatment of eye diseases such as glaucoma and the posterior capsular clouding of the lens which occurs after cataract surgery.
Our doctors and staff are committed to educating our patients and providing personalized eye care services to the people of Church Point.  At LA Eye & Vision Center, you will find eye care professionals who genuinely care about your health and are dedicated to providing exceptional personal service to everyone who walks through our door.
Schedule an appointment with our experienced eye care providers at Church Point Or Crowley optometrist office and give your vision the level of care and attention it deserves.