Crowley
LA Eye & Vision Center is the leading provider of medical eye care services in Acadia Parish.

 

Now offering two locations to better serve our patients, the rural town of Church Point and the city of Crowley, Louisiana. Eye care is provided by Acadia Parish natives, Optometric Physicians:

 

Dr. Claudette Smith-Boudreaux and Dr. Eric Boudreaux.

 

With the help of a highly knowledgeable staff and professional pair of doctors, we want to help you achieve and maintain clear vision and healthy eyes for years to come. Schedule an appointment with one of our eye care professionals today.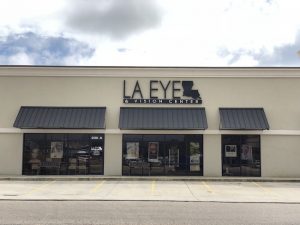 Louisiana Eye & Vision Center decided to expand the opportunity to bring advanced eye care to another area that was largely underserved to medical eye care.  The new venture brought us to Crowley, known as the Rice Capital of the world. The doors opened in June 2016, and the need was apparent and well received.  The City of Crowley needed an eye care office that offered consistently advancing medical eye care and more fashionable eyewear options.  The office is a much larger space bolstering over 3,000 square feet of space with an impressive upscale optical featuring a towering brick wall that displays fashion-forward eyeglasses.  The office also accommodates the option of three functioning exam rooms and a surgical suite for minor surgical and laser procedures as well as advanced equipment for monitoring many eye diseases.  The office also has a fully functional optical laboratory for cutting and assembling patient lenses for quicker turn around of glasses.  The office can accommodate more patients in a quicker time frame.  We are also proud to serve as the hub for the doctors to perform vision to enhance post cataract laser procedures as well as glaucoma treatment procedures that have the potential to rid the patient of topical treatment for many years to come.  The doctors have also teamed up with their alma mater to serve as a training facility for student doctors from the University of Houston, College of Optometry.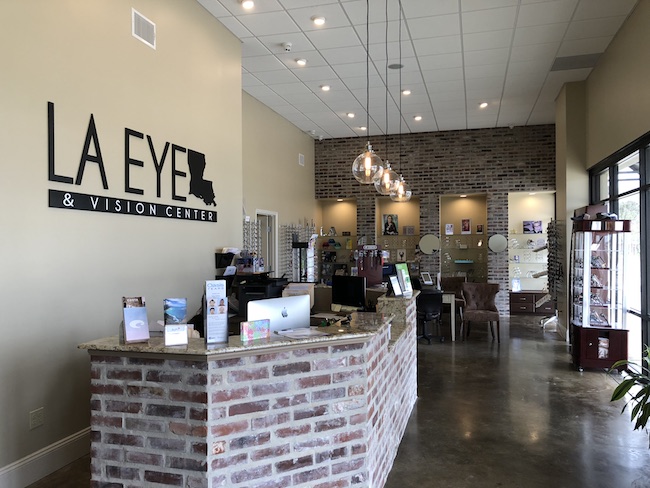 Claudette Smith-Boudreaux, O.D.

Dr. Smith was born and raised in Church Point, Louisiana. She is a graduate of Church Point High, received a Bachelor's of Science with a Concentration in secondary eduction from Louisiana State University in Baton Rouge and received her doctorate of Optometry from University of Houston.

Dr. Smith is licensed in both Louisiana and Texas. In Louisiana, she is licensed as an Optometric Physician with Advanced Procedures qualifications. These advanced procedures allow her the ability to perform minor procedures on the eye lids such as chalazion removals and benign growth removals as well as laser procedures to enhance vision after cataract surgery, glaucoma treatment that can eliminate a patient's use for topical treatment as well as a procedure to eliminate a pressure spike inside the eye.

Read More

Eric Boudreaux, O.D.

Dr. Boudreaux graduated from LSU with a Bachelor of Science degree in 2006. He then attended the University of Houston College of Optometry (UHCO) for four years of clinical training where he received a Doctorate degree in 2010. At UHCO, he had over 1500 patient encounters while completing family practice, pediatric, low vision, cornea, contact lens, and medical eye rotations and externships.

Dr. Boudreaux provided patient care at the University Eye Institute in Houston, where he was trained in Specialty Pediatrics and Primary Care Optometry. He then spent his final rotation in Tahlequah, Oklahoma providing specialty eye care to five separate clinics associated with the Cherokee Nation.

Read More